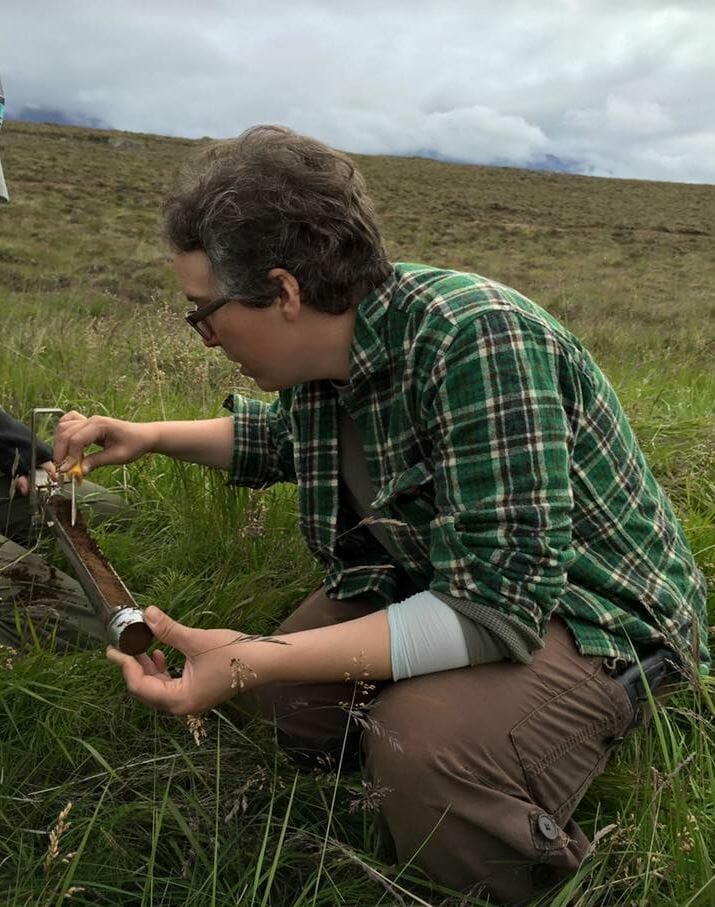 I am an anthropological archaeologist who studies how societies in the past have become sustainable, and how we might use this knowledge to promote sustainability and environmental justice in the present and future. Who benefits from sustainability, and who does it harm? What can modern societies learn from past ecological successes and failures as they plan for extreme climate change?
I work primarily in North Iceland, where my research has shown that very small, dispersed dwelling sites were an important part of Iceland's settlement by the Norse in the late 9th century CE, and contributed to its transformation from a forested, unpeopled island to a treeless, degraded, yet agriculturally productive landscape. Using coupled archaeological and environmental methods, I am investigating how the actions of these small settler groups contributed to both environmental degradation and, in the long term, sustainability. My upcoming NSF-funded research project will fully excavate one of these small dwellings, to investigate how the inhabitants related to their environment and whether they were associated with the more powerful settlers who lived at nearby large farms. In Iceland I work in association with the Skagafjörður Church and Settlement Survey and the Skagafjörður Heritage Museum.
My research has also taken me to the UK, where I worked on the Lived Experience in the Later Middle Ages project, and I have done preliminary research on the late medieval resettlement of Dartmoor. I have also worked in Greenland and Dominica, and have significant experience in the historical archaeology of New England.
I am currently a Voss Postdoctoral Research Associate in Environment and Society at Brown University. I recieved my PhD in Anthropology from Northwestern University in 2019.
Research Interests: political ecology, sustainability, space and landscape, infrastructure, marginality, migration, colonialism, environmental justice, medieval/modern continuities, climate change, household archaeology, environmental humanities
Methodological specialties: core sampling, archaeological survey, GIS, geophysics and remote sensing, loss-on-ignition, database management, statistical analysis, historical archaeology, environmental archaeology
Contact:
kathryn_catlin@brown.edu
kathrynacatlin@gmail.com
Find me at:
ResearchGate
Academia.edu
I have accounts on Facebook, Instagram, Tumblr, Twitter, and LinkedIn, but rarely visit them.