Today Iceland beat Austria in the UEFA Euro tournament! It was shoulder-to-shoulder, standing room only in front of the big screen at Ingólfstorg. A very exciting match, even for this very non-sports person!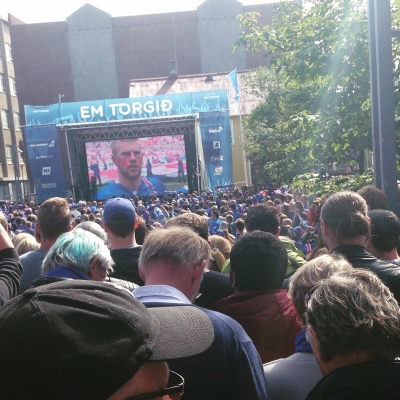 Before the match, I met with Randver at the Fulbright office to discuss my grant - so excited to be here next year! Followed by a long-overdue trip to the
Icelandic Phallological Museum
(yes, it's exactly what you think it is). I particularly enjoyed the Invisible Elf specimen, that one must have been tough to acquire.
Tomorrow I take the Kjölur bus north to Skagafjörður!