After finishing up the test unit at Kotið (see the previous post), I took the Dream Team coring at Minni-Egg (that's me, Eric, Ceecee, and Alicia - all of us are PhD students who have been working in Iceland for the last several years).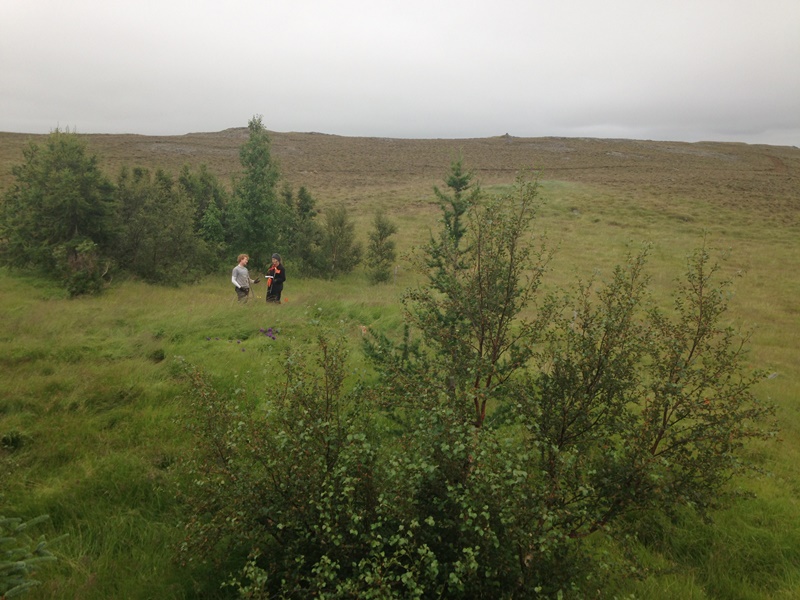 Ceecee and Eric coring at Minni-Egg
I hoped to start a test pit at Minni-Egg, but as yet we haven't been able to located a medieval midden here amongst the later ruins of an outbuilding and field wall. I have a few more spots I'd like to check out, but it seems as though Minni-Egg may not have been inhabited during the 9th-13th centuries; or if it was, all evidence may have eroded away.
Since we didn't find a place to excavate at Minni-Egg, I had a somewhat free day on Friday, so I went to Reynir at the south end of Hegranes with Doug's team. Reynir is a much larger farmstead ruin than the sites I'm primarily investigating, with evidence of long-term habitation in the early medieval period as well as surface ruins of 19th century barns, gardens, and field walls.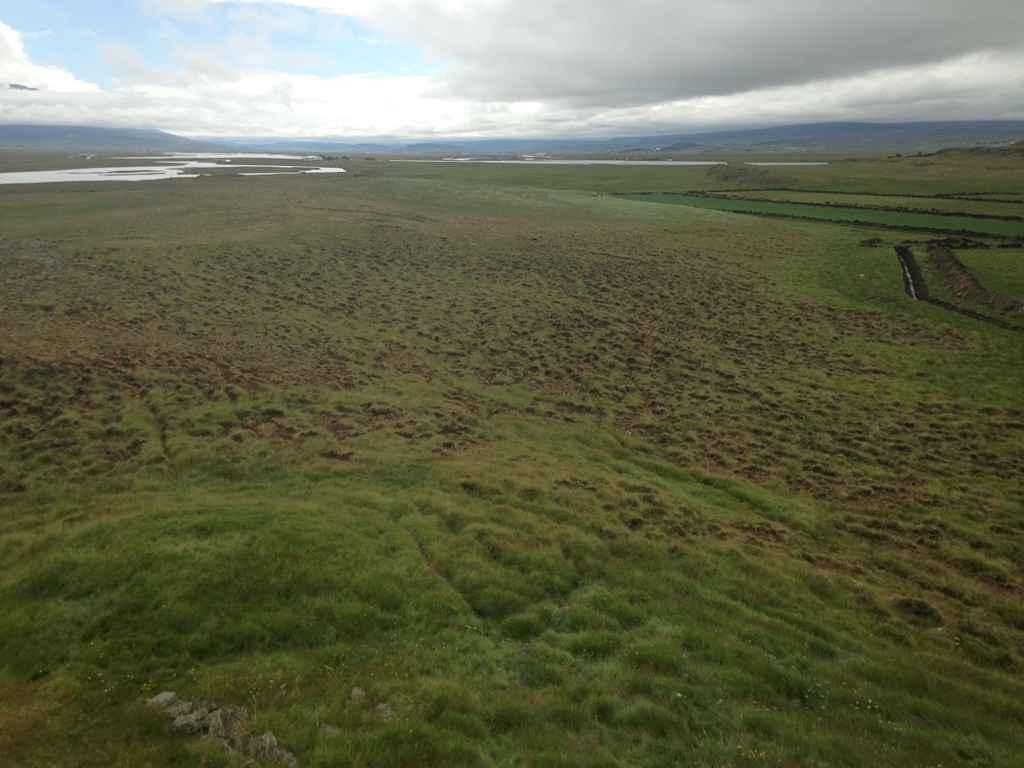 The landscape of Reynir. In the middle distance, two dark spots on a light green hill are Jared and Ceecee, working on the test unit (right-click -> view image to see it larger). You can see the faint echo of a field boundary a little closer to the camera. At the bottom of the photo is an early modern structure (probably a sheephouse or shepherd's hut), constructed after 1300. I thought it was a good candidate for early settlement, similar to the fornbyli I've been surveying, but a few cores around the structure showed no evidence of earlier activity.
Earlier last week, I built a pair of new, lightweight screens to carry to distant sites. I posted a few photos of the construction process on
my Iceland tumblr - check them out here
. We primarily find animal bones and some iron objects in early middens, with the occasional small find (see my previous post), so we need to screen all midden contexts to make sure we catch them all. The Reynir team tested one of my new screens, and so far they are working great!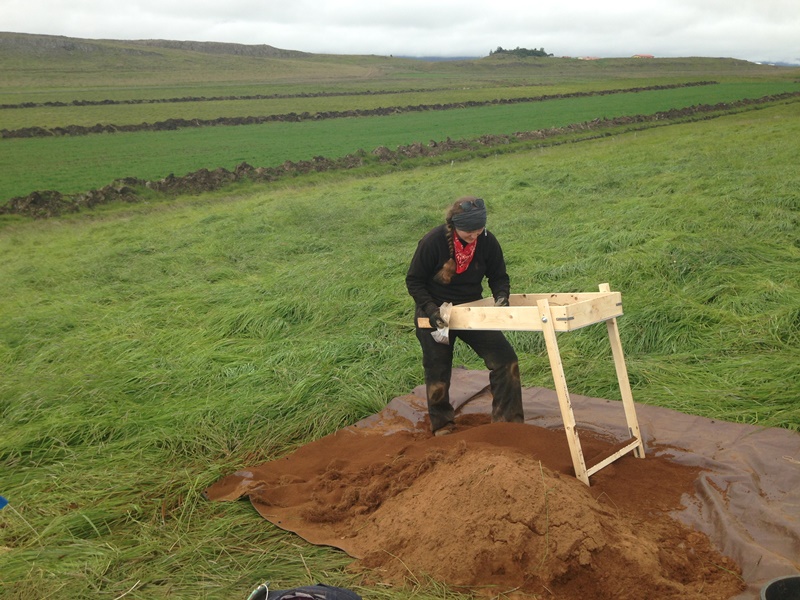 Ceecee using one of the new and improved screens at Reynir!
You should definitely go visit
Ceecee's blog
for more photos and descriptions of what we're all doing up here in Skagafjörður all summer!